Back
Boys & Girls Club Fall Enrollment Opens August 5
03-08-22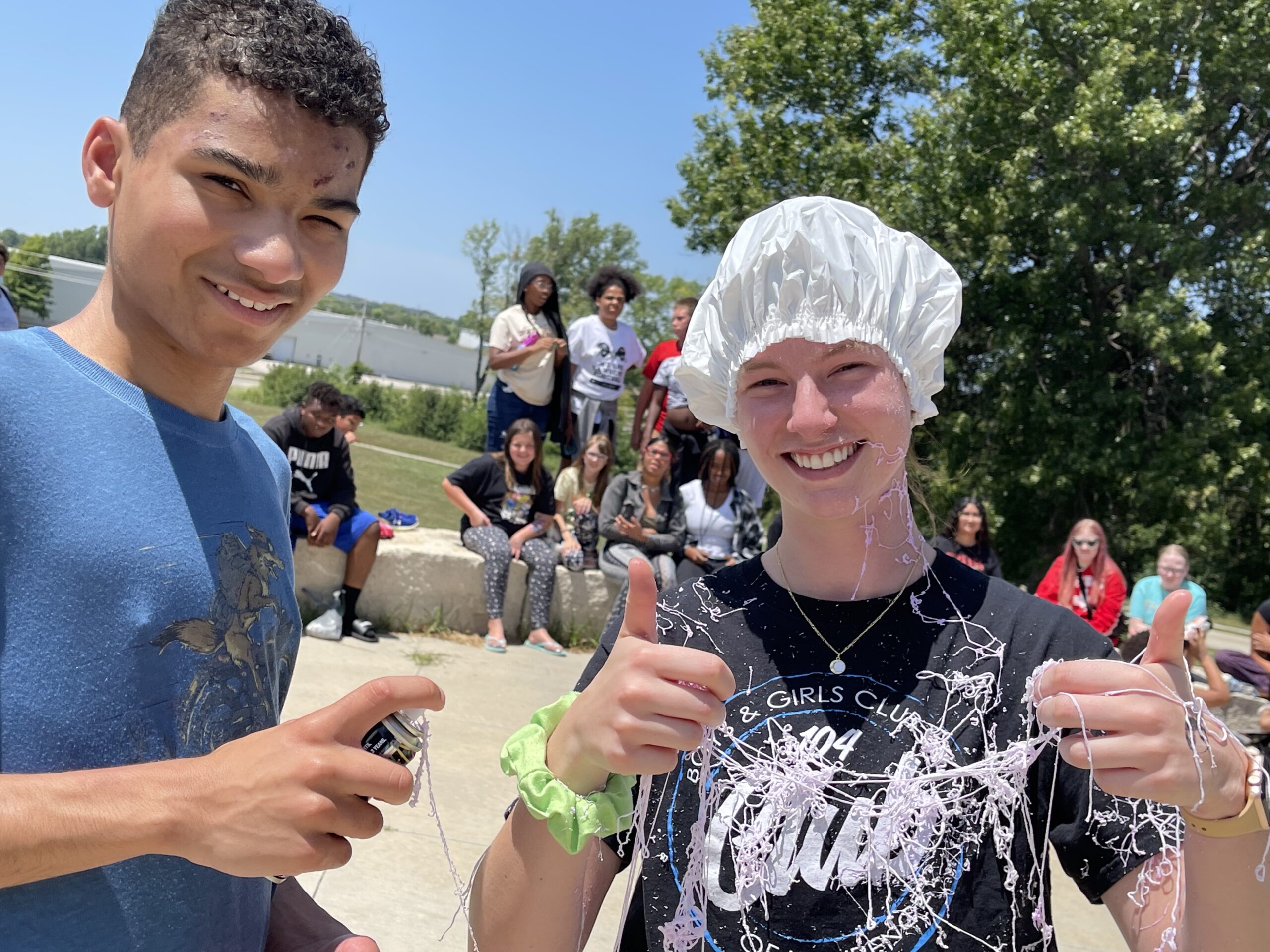 LAWRENCE, Kan. – Boys & Girls Club of Lawrence has launched a new and improved parent portal that will allow staff to better focus on our relationships with Club members and families! This new service is called MyClubHub.
MyClubHub:
Is intuitive and easy to use

Helps Club staff connect with parents more efficiently

Provides relevant and timely data
What benefits will I see?
Easier membership and program registration

Ability to register more than one Club member at a time

Ability to setup auto-pay or pay to account

Notifications and reminders for upcoming payments
MyClubHub will be replacing our current system, which will require all current families to re-register their account. While this portal will be much easier to use once you are set up, the registration process requires specific instructions.
IMPORTANT
BGCLK will be closed August 1-21 to transition out of all-day summer programs and allow time for Lawrence Public Schools to prepare their facilities for the school year.

The first day of BGCLK programs is Monday, August 22.

Our membership registration fees have changed as well for the upcoming school year. All members will be charged a monthly membership fee at the beginning of each month. Families will no longer be charged based on attendance.

Teens attending our Center for Great Futures will be charged a one-time $25 activity fee for the year.




Enrollment will close when individual site capacity is reached. Enroll as soon as possible to help ensure your place in the program.
PROGRAM LOCATIONS & HOURS
Broken Arrow Elementary | 2704 Louisiana Street
Program Hours // 3:05 – 6:00 pm

Program Hours // 1:35 – 6:00 pm (Wednesdays)

Contact // Charles Coleman, Unit Director
Center for Great Futures | 2910 Haskell Avenue
Program Hours // 3:00 – 7:00 pm

Program Hours // 1:35 – 7:00 pm (Wednesdays)

Contact // Ethan Clapsaddle, Director of Teen Services
Cordley Elementary | 1837 Vermont
Program Hours // 7:00 – 8:50 am and 3:50 – 6:00 pm

Program Hours // 7:00 – 8:50 am and 2:20 – 6:00 pm (Wednesdays)

Contact // Erin Irwin, Unit Director
Deerfield Elementary | 101 Lawrence Drive
Program Hours // 3:05 – 6:00 pm

Program Hours // 1:35 – 6:00 pm (Wednesdays)

Contact // Sean Kellerman, Unit Director
Hillcrest Elementary | 1045 Hilltop Drive
Program Hours // 7:00 – 8:50 am and 3:50 – 6:00 pm

Program Hours // 7:00 – 8:50 am and 2:20 – 6:00 pm (Wednesdays)

Contact // Grace Doyle, Unit Director
Langston Hughes Elementary | 1101 George Williams Way
Program Hours // 7:00 – 8:33 am and 3:45 – 6:00 pm

Program Hours // 7:00 – 8:33 am and 1:20 – 6:00 pm (Wednesdays)

Contact //

Jason Maler

, Unit Director
New York Elementary | 936 New York Street
Program Hours // 3:05 – 6:00 pm

Program Hours // 1:35 – 6:00 pm (Wednesdays)

Contact // Briana Sparks, Unit Director
Pinckney Elementary | 810 W. Sixth Street
Program Hours // 3:05 – 6:00 pm

Program Hours // 1:35 – 6:00 pm (Wednesdays)

Contact // Asaph Jewsome, Unit DIrector
Prairie Park Elementary | 2711 Kensington Road
Program Hours // 7:00 – 7:45 am and 3:05 – 6:00 pm

Program Hours // 7:00 – 7:45 am and 1:35 – 6:00 pm (Wednesdays)

Contact // Alyse Maender, Unit Director
Quail Run Elementary | 1130 Inverness Road
Program Hours // 7:00 – 8:50 am and 3:50 – 6:00 pm

Program Hours // 7:00 – 8:50 am and 2:20 – 6:00 pm (Wednesdays)

Contact // Kief Williams, Unit Director
Schwegler Elementary | 2201 Ousdahl Road
Program Hours // 7:00 – 8:50 am and 3:50 – 6:00 pm

Program Hours // 7:00 – 8:50 am and 2:20 – 6:00 pm (Wednesdays)

Contact // Shauna Aragon, Unit Director
Sunflower Elementary | 2521 Inverness Drive
Program Hours // 7:00 – 8:50 am and 3:50 – 6:00 pm

Program Hours // 7:00 – 8:50 am and 2:20 – 6:00 pm (Wednesdays)

Contact // Amanda Montgomery, Unit Director
Sunset Hill Elementary | 901 Schwarz Road
Program Hours // 3:20 – 6:00 pm

Program Hours // 1:50 – 6:00 pm (Wednesdays)

Contact // Ciara Carey, Unit Director
Woodlawn Elementary | 508 Elm Street
Program Hours // 3:05 – 6:00 pm

Program Hours // 1:35 – 6:00 pm (Wednesdays)

Contact //

Amber Harvey

, Unit Director