Back
Stars Fill the Field for the Second-Annual Celebrity Softball Game
15-07-22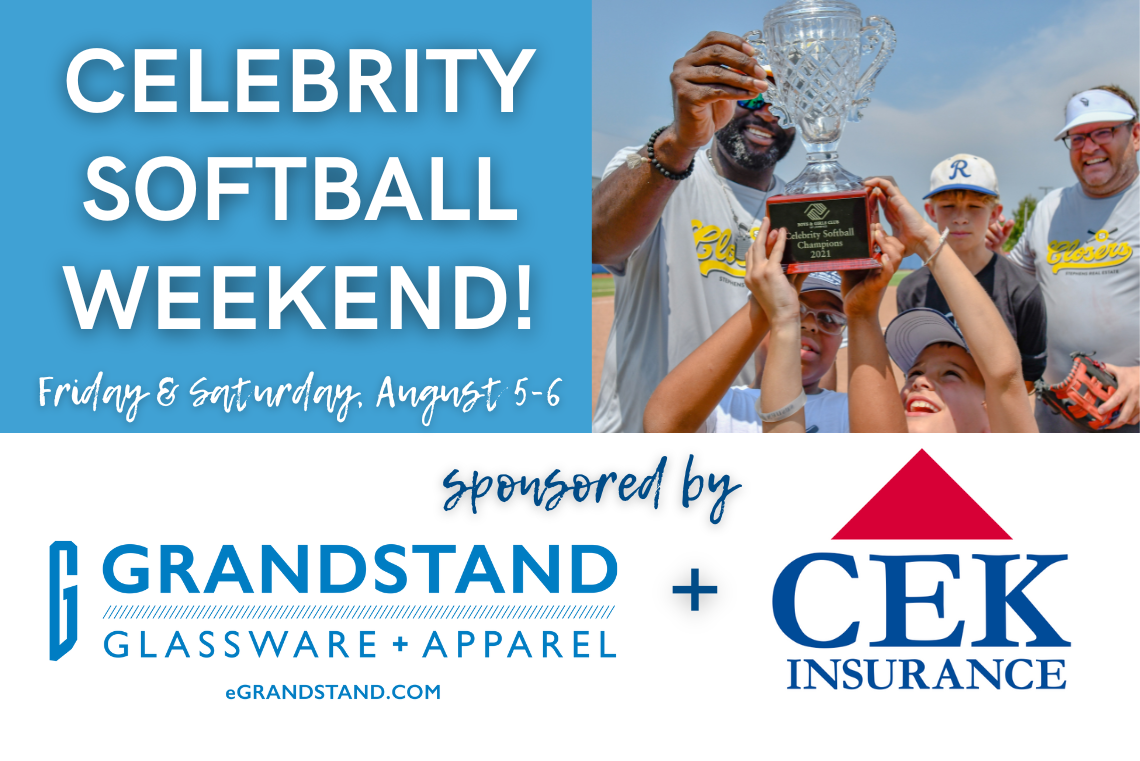 Purchase Tickets: https://softball22.givesmart.com
LAWRENCE, Kan. – Kansas Football head coach Lance Leipold, Representative Christina Haswood and former NFL star Darrell Stuckey II are three of the local legends suiting up for the Boys & Girls Club of Lawrence's second-annual Celebrity Softball Weekend, August 5-6.
Two teams, represented by official team sponsors Grandstand Glassware + Apparel and CEK Insurance, will square off for two different trophies. Grandstand is back for its second year as the Grandstand Growlers, while the CEK Bat-itudes are making their debut appearance. The Celebrity Softball Champions trophy will be awarded to the team who wins the game. The Champions of Great Futures trophy goes to the squad who fundraises the most as a team. Players and teams are not required to raise a certain amount of money. Fundraising is simply adding another level of friendly competition to the game.
Coach Leipold plans to take a brief pause from KU Football's preseason camp and meetings to hustle across town to throw out the honorary first pitch at Arrocha Ballpark. Many of his program's decorated alumni are divided among the two teams. Along with Stuckey, KU's Director of Football Operations, former Jayhawks Tanner Hawkinson, Justin Thornton and Keon Stowers are playing in the game. Brandon McAnderson is coming back for a second year, after mashing a grand slam in the inaugural Celebrity Softball Game in 2021.
"Every person on the roster is a celebrity for stepping up to support kids in Lawrence," CEO Monica Dittmer said. "It really is humbling to look at the great people on this list. Of course we are honored to have Coach Leipold make time to come out during preseason camp! I'm also thrilled that Brandon McAnderson is coming back – not so much because he can hit grand slams, but because he grew up in the Boys & Girls Club. Those are the stories that really get to me, when these celebrities share what the Club means to them."
Deja Brooks (Miss Gay Kansas 2020), Sheriff Jay Armbrister and the Voice of the Jayhawks Brian Hanni are among the return celebs in 2022. Plenty of new recruits are also suiting up, including Kansas basketball star turned Free State assistant coach Tyshawn Taylor, LHS Principal Jessica Bassett and KSHB-41 Sports Director Mick Shaffer.
The Club will host the Fanfest Fundraiser on Friday, August 5, at Maceli's from 7-10 p.m. Attendees can mingle with some of the celebrity players, bid in the well-stocked silent auction and enjoy gourmet gameday-inspired foods and drinks. The Golden Ticket raffle will provide an added layer of intrigue with just 100 tickets being sold to determine the winner of a Labor Day Getaway to Napa Valley.
Gameday is set for Saturday, August 6, at Arrocha Ballpark at Rock Chalk Park. Fans will be treated to a modified seven innings of slow-pitch softball. All levels of playing experience are welcome, however, celebrities can name their own substitute and can cheer them on from the dugout.
Fans can purchase a weekend pass for $75 or tickets to the game only ($20 for adults; free admission for ALL kids under 17). Purchase tickets here: https://softball22.givesmart.com.
Click for Grandstand Growlers Roster 
Click for CEK Bat-itudes Roster
This list is not exhaustive as some celebrity players have not confirmed their availability. Follow Boys & Girls Club on Facebook for celebrity updates.