Back
OVER the EDGE for Boys & Girls Club
June 1, 2019 – 09:00 AM –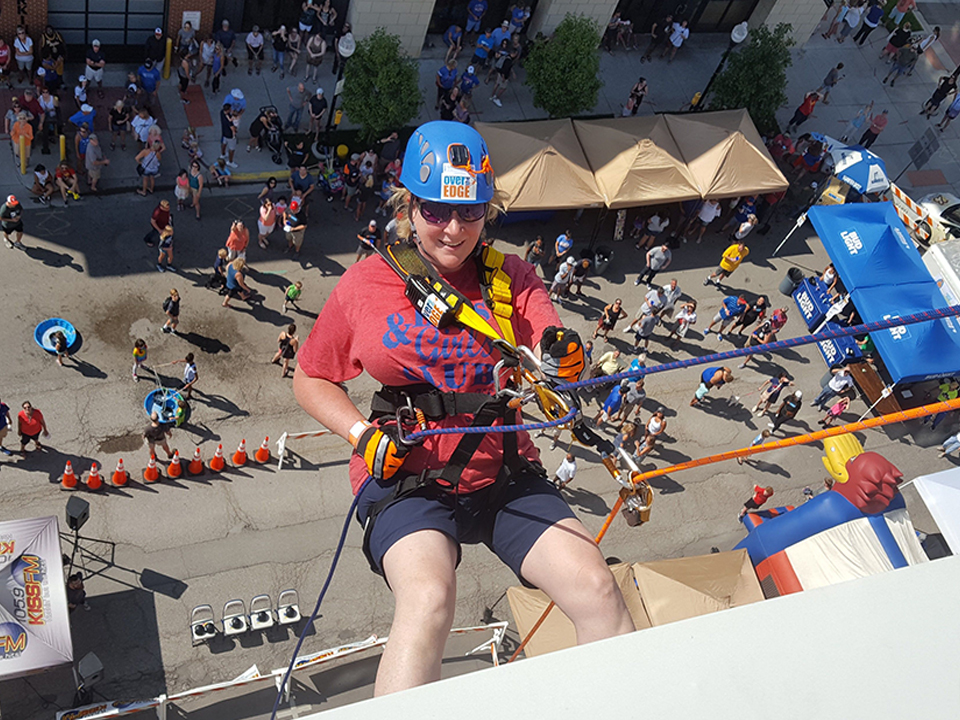 Our Lawrence community pulls together and supports one another, no matter how tall the task. 80-feet tall, to be specific. Over The Edge is a unique fundraiser that asks each participant to raise $1,000 from their friends, family and fans in order to secure a rappel spot. On June 1, 2019, all participants (and the less adventurous spectators) will gather in Downtown Lawrence to watch our brave edgers rappel down the 888 Lofts building.
Your cheering section will enjoy a ground party that's fun for everyone! From liquid courage (that you can enjoy AFTER the rappel), to face painters, balloon artists and snow cones – the whole day is a great time to support GREAT FUTURES in Lawrence.
Thank you for your bravery, for your support and for being a community AWESOME enough to pull this event off for the second year in a row!!