Back
Arabella Gipp to Represent Kansas at Southwest Region Youth of the Year
07-06-22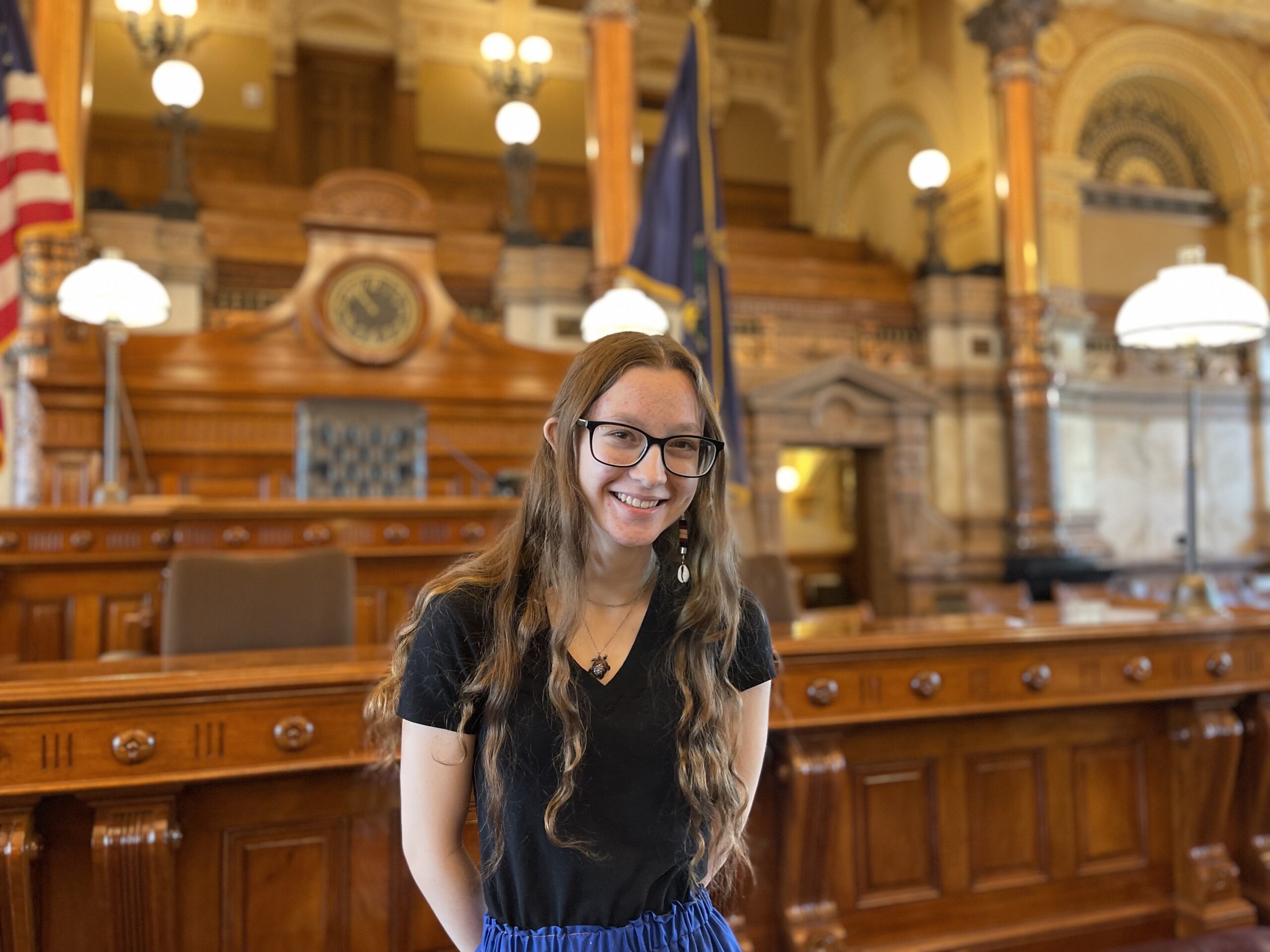 LAWRENCE, Kan. – Arabella Gipp will represent Kansas as one of the eight extraordinary Boys & Girls Clubs of America teens who will vie for the honor of being named the 2022 Southwest Region Youth of the Year, Friday, June 10, at the Hyatt Regency in Dallas.
Gipp will be joined by her fellow youth representatives that make up the Southwest Region: Kansas, Oklahoma, Texas, Arizona, Colorado, Montana, Wyoming and New Mexico. The winner of the Southwest Region Youth of the Year competition will advance to National Youth of the Year ceremony, October 13 in Los Angeles, California.
Fresh off of her freshman year at Lawrence High School, Gipp is focusing on not letting the big stage rattle her. Rather, she is concentrating on the fantastic journey ahead and how happy she is to be the ambassador of both her state and her Club.
"It feels amazing to represent Kansas," Gipp said. "Boys & Girls Club has been there for me all my life, and it feels wonderful to be able to represent them, through sharing how the Club shaped me into the person I am today. I'm just so thankful and grateful for this opportunity."
The daughter of Jessica Gipp, Arabella has been a Club kid since she was five years old. She jumps into as many BGC activities as possible, while holding down an extremely full schedule. Arabella has danced in multiple Lights On Talent Shows and played on BGC volleyball and basketball teams. She wants to attend Stanford University, with plans to major in political science and sports and exercise science. Arabella hopes to become a politician and a volleyball coach.
Gipp was named the Lawrence Youth of the Year in January and earned Kansas Youth of the Year honors in a virtual competition in March, making her the sixth BGCLK teen to earn the state distinction in the last 11 years. Since claiming the crown, Gipp has made numerous appearances throughout the community telling her story, practicing interviews and preparing to represent Kansas. She even spent a day at the State Capitol, visiting with Representative Christina Haswood about their similar passions. Gipp is the first Indigenous Youth of the Year in Lawrence, while Haswood is just the second Native American woman elected to the Kansas House of Representatives.
One of her most notable speaking engagements will take place on Saturday, June 4. Rep. Haswood invited Gipp to speak at the Our Voice. Our Vote. Vote No August 2 Rally and March. Arabella lives her passion for women's rights and reproductive rights and jumped at the chance to speak at the South Park rally. She believes strongly that using her voice is vitally important – not for the Boys & Girls Club or for her school, but for herself, her family and her fellow peers.
"I am so proud of Arabella and her unwavering dedication to speaking up and speaking out," said Monica Dittmer, CEO of BGCLK. "She cares deeply for other people and will not accept unjust treatment. If the Boys & Girls Club played even the tiniest part in building her into the remarkable young woman that she is, then we are doing something right. She is remarkable."  
Gipp will travel to Dallas with Dittmer, her mom and her BGCLK mentors, Chris Austin, Ethan Clapsaddle and Lizzie Vietz. Friday – competition day – begins bright and early at 8 a.m. The candidates are scheduled to give their speeches at an honoree breakfast and then move into the crucially important interview phase with the panel of judges in the afternoon. The day is capped with an evening banquet, where the Southwest Region Youth of the Year will be announced. No matter who claims the title, Arabella knows what the real prize is.
"I'm looking forward to meeting new people, and hopefully make connections that will last a lifetime," Gipp said. "I'm also looking forward to sharing my story with more people."
A national event, the Boys & Girls Clubs of America began the Youth of the Year program in 1947. Those who earn the Youth of the Year title embody the values of leadership service, academic excellence and healthy lifestyles.