Back
2022 BGCLK Basketball Tournament + National Champs!
15-04-22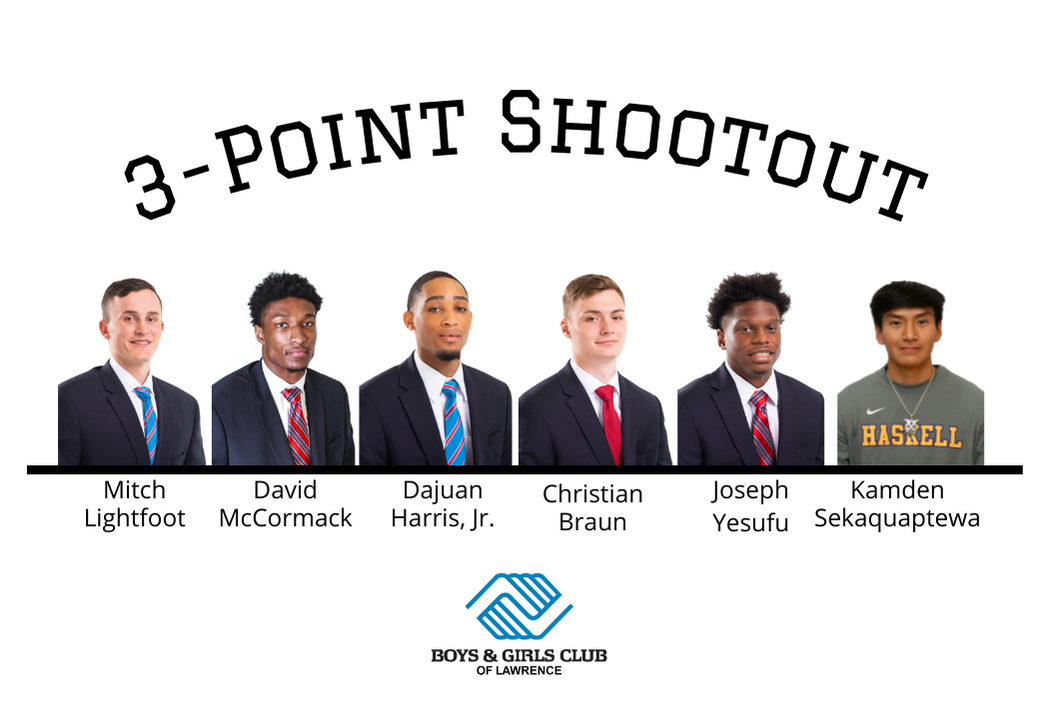 LAWRENCE, Kan. – The Boys & Girls Club of Lawrence will host the 2022 BGCLK Basketball Tournament April 15-16 at the Coffin Sports Complex, located on the campus of Haskell Indian Nations University. 
Tournament Information
Proof of Vaccination is no longer required for spectators on the Haskell Indian Nations University campus. Masks are required for all non-participants.
The drawing for the College Player + BGCLK Kid Pairings will take place on Saturday before the 11 am game. The drawing will also be streamed on Facebook Live. Facebook.com/bgclk.
The TeamSnap software can only process one ticket per transaction. Meaning, if you need five tickets, you will need to complete five different transactions.
No paper or emailed tickets will be distributed. When you arrive at the door, please give the name of who purchased the tickets to enter.
Tournament Brackets
The 
GREAT START BRACKET
 reflects our young players who have been learning and gaining skills all season long! They will compete against the other Great Start squads, just as they do in regular season play.
The 
GREAT FUTURES BRACKET
 is targeted to our young players who have more experience playing basketball and have developed a larger fundamentals skillset.
Both brackets are double-elimination format.
Tournament Passes
Tickets will be sold as tournament passes (Friday + Saturday).
Adult tickets: $10
Student (6-17) tickets: $7
Five and younger: free

Three-Point Shootout
Five of the 2022 National Championship Jayhawks will team up with five Boys & Girls Club players to compete in a three-point shooting contest! David McCormack, Christian Braun, Dajuan Harris, Jr., Mitch Lightfoot and Joseph Yesufu will rain down threes with their BGCLK partners. Kamden Sekaquaptewa, a freshman forward on the Haskell University men's basketball team, will also join forces with a Club kid to compete in the shootout!
Saturday, April 16
12:00 – 3-Point Shootout
12:30 – Autographs and Photos
Admission to the 3-point shootout is included with the tournament pass. Collectible mini-basketballs will be for sale – ideal for autographs! The winning duo will each receive a commemorative basketball and the ultimate bragging rights!